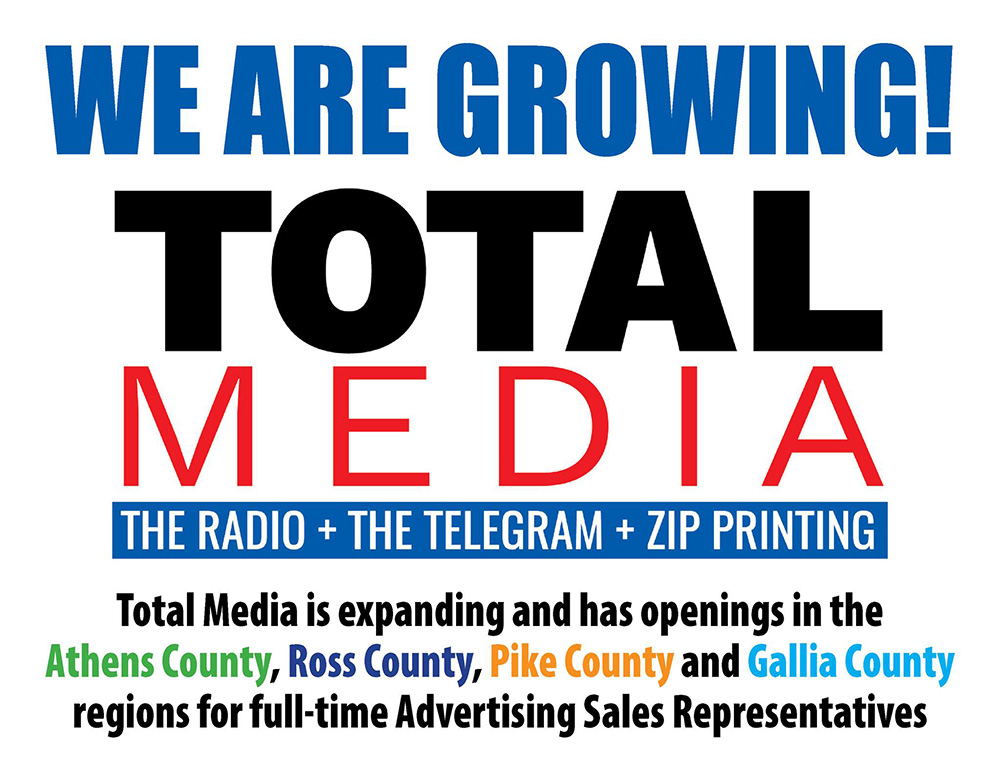 Total Media is a dynamic and motivated media company based out of Jackson, Ohio, focused on providing outstanding customer service to our listeners, readers, and clients. Our sales representatives sell on-air, online, billboard and print advertising space to local and regional, and national businesses of all sizes. Total Media is expanding and has openings in the Athens County, Ross County, Pike County and Gallia County regions for full-time Advertising Sales Representatives.
BENEFITS
We offer an employee benefits package that includes employer/employee contributed health premiums for both employee and dependents, Dental, Vision, and Life Insurance coverages, 401K employer match retirement plan and paid time off.
We will provide one-on-one and advanced training to facilitate your success in the sales and marketing fields.
Minimum Requirements:

• Our Multi-Media Sales Representatives must be able to connect with clients and help them achieve their business goals through our various advertising platforms.
• Preferred 2 years sales and marketing experience but not required.
• Have a strong and innate desire to work in the sales industry.
• Ability and willingness to travel to multiple locations daily for client outreach and promotional events.

Qualifications:

• Excellent communications skill and have an enthusiastic and outgoing personality.
• Competitive and able to handle a fast-paced work environment and adapt quickly to change.
• Self-motivated and financially driven – desire to work hard, have FUN at work, make money and help local businesses.

We provide a professional environment with competitive compensation and benefits package commensurate with experience and performance.

Submit your resume and letter of interest to: [email protected]